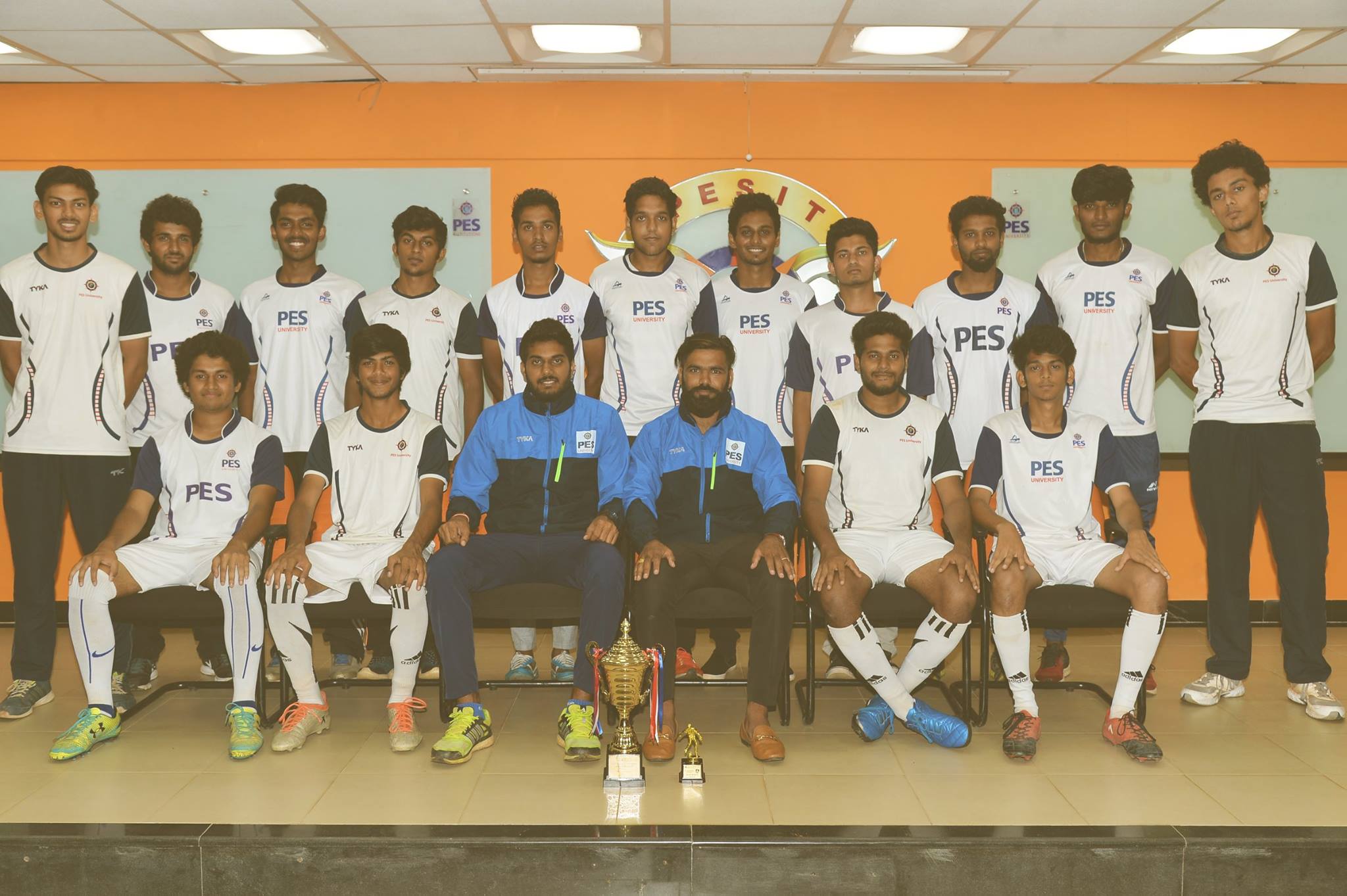 PES University Men's football team are the winners of Christ University SLCU Decennial National Level Sports Fest 2017.
Standing L-R: Ritik Sinha, Utkarsh Khanna, Soham Sarkar, Chirag Madukar, Imtiaz K, Rahul Savio, Vineeth, Pratik Reddy, Cajeton Varghese, Srijith R, Rahul Radhakrishnan.
Sitting L-R: Harsh Deokuliar, Ananth Menon, Shiv Pratap, Ravinder Singh, Somnath Srinath, Ashwin Bhat.